December 14, 2017
Creating Photopea
Photopea is an advanced image editor, which evolved for more than four years. In terms of complexity, it can be placed next to Adobe Photoshop or GNU GIMP.
It was built around three ideas: make advanced editing accessible to everyone (in terms of cost and device requirements), remove borders between programs (support all existing file formats instead of inventing a new format) and make designers less dependent on their software (if it suddenly stops working, you should still have a chance to use your files somehow).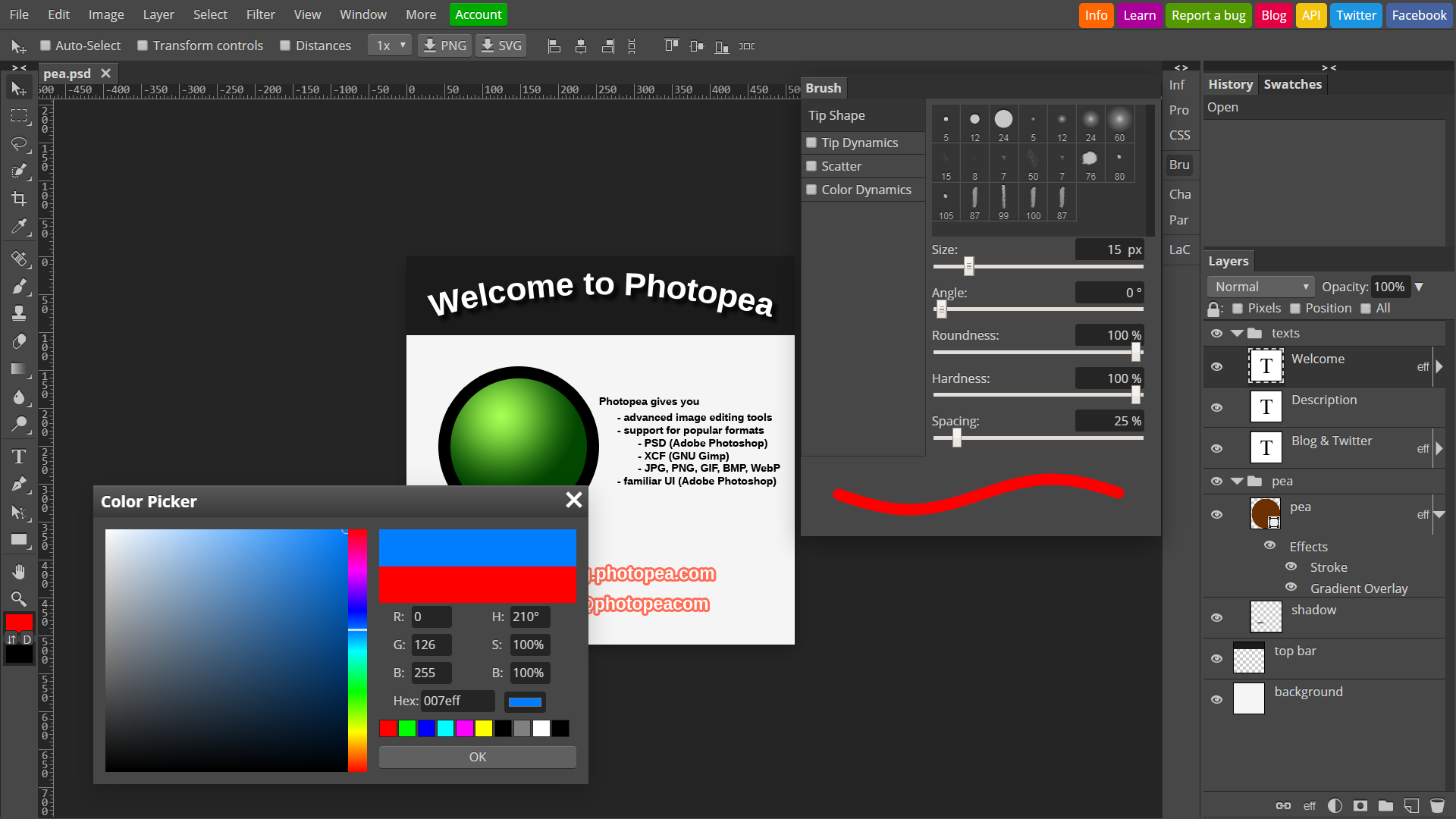 Now, an the end of 2017, there is a web-based editor Photopea, that runs on every device. It has an excellent support for PSD and Sketch files. It can be used by anybody for free and has been visited by more than 2.5 millions of people, who spent 120 000 hours using it.
The Development
My name is Ivan Kutskir and I am the only developer of Photopea. I am 27 years old graduate of the Charles University in Prague. I live in Prague, Czech Republic, but I was born in Ukraine.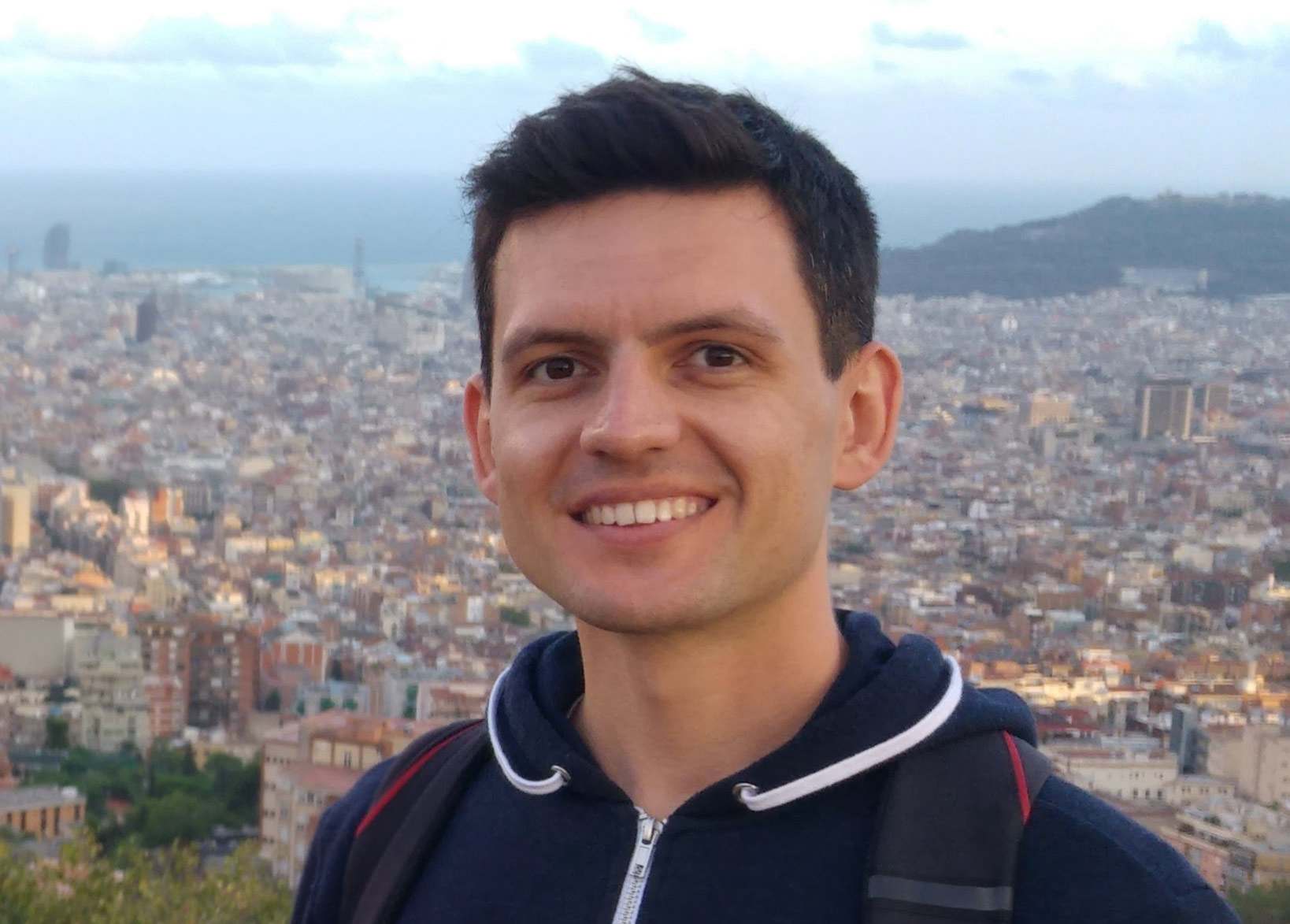 I did things such as programming, creating icons for tools, or writing all posts on this blog. I even designed the logo. Working on PP was my hobby and I truly enjoyed it (most of the time).
At the beginning, I had no hopes of making anything useful, I was just playing around. The idea of creating an advanced image editor on my own seemed stupid, and making it a webapp seemed like a complete joke.
After some time, my toy editor started to become more and more powerful. The response from users was very positive, so I decided to keep working on it as long as I can. I have solved 400 bugs and feature requests from users. I also produced several libraries, that are free to use for everybody (open-source under the MIT licence).
The Future
Photopea already offers advanced image editing tools and can even replace commercial editors to a large extent. It is also a platform, which allows adding new state-of-the-art features much faster than the competition. When somebody suggests a new kick-ass feature, it can appear in Photopea the next day. All users always use the latest version of the software.
I don't plan to keep doing everything myself. I want to create a team of developers as soon as it is possible. I believe we can fully catch up with our competitors and even get beyond. We will keep moving towards the most advanced and the most accessible image editor in the world.
You can hep me achieve it by using Photopea, recommending it to your friends, making tutorials, or just sharing the info on social networks (many of you already do). Follow us on Facebook or Twitter.
Thank You,
Ivan